BAGS FOR TRAVELERS #1
Adventure Hiking Bag trekking Bag Plus Duffel Bag Rucksack – 35 L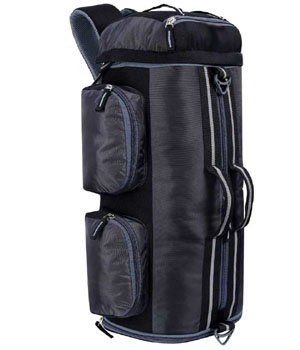 Features:
In the Box : Trekking bag
Type : Rucksack
Ideal For : Men/Women
Bag Size : Free Size
Material : Polyester
Closure : Zipper
Product description
Rucksack is designed to take on the toughest hauls of the outdoors. The shoulder height and depth adjusters ensure that your pack fits snug on you while you take that winding road. Built on light-weight and strong Robic fabric it adds to the overall performance of the product.
Rucksacks are made to help you on the long journey through difficult conditions and terrains. Built with the traveler in mind, our rucksacks are designed with an ergonomic build that helps increase comfort while reducing pack weight. Longer journeys while trekking and hiking through the outdoors do demand a heavier load but our bags help you share this burden. Long, adventure journeys and hiking trips need a lot of items to pack. The bags are also very comfortable for the carrier with an improved back system. They are multi-functional and help you enjoy your outdoor treks and hikes. These bags are fitted with a number of pockets placed designed to help you pack and easily access your outdoor essentials. Made with abrasion resistant material and fabric with high tensile strength.
Rucksacks are sure to withstand the harsh conditions the Indian subcontinent terrain throws at it, so be sure to carry these rucksacks while either on a travel trek or longer hike. Trek through the jungles of the South, while also hiking through the harsh Himalayan winters. Suitable for any terrain and climate make sure to buy these bags online so that you stay ready for your hikes and travels. The bags help you carry your outdoor essentials. The snug fit and extra storage make it suitable for the long hike and other outdoor activities. It's time to pack smart and travel out for your next adventure. Experience the real outdoors with rucksacks.
Made of durable polyester, the hiking backpack comes in a choice of color (green or black) and a choice of size (70L, 60L, or 50L)—each with an extension collar for an additional 5L of optional storage space.
Comfortable Fit
Designed for a variety of body sizes, the backpack provides a secure, fully adjustable fit around the torso, an adjustable waist belt, and adjustable straps at the shoulders for upper-load balance and support. An open-cell foam lumbar pad and molded channels offer important lower-back support and promote increased airflow, while thick padded shoulder straps make even heavier loads comfortable to carry. The backpack's design accommodates women and men, youth and adults alike.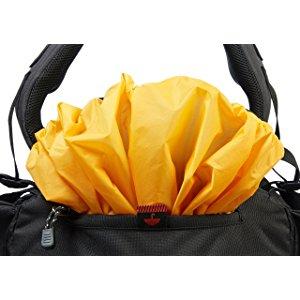 Let it Rain
Don't let a little rain slow you down. The hiking backpack features a water-repellent exterior coating, plus an integrated water-resistant rainfly, which prevents light rain from getting inside. For heavier rain, use the included waterproof cover to keep everything from clothing and food to cameras and other electronics safely protected and dry.
Ample Storage Space
Extensive pockets and roomy compartments help keep stored items organized and easy to find. Even more, the backpack comes equipped with multi-directional compression straps, which help hold your gear securely in place and prevent items from jostling around.
Sleeping Bag Compartment
The backpack's large sleeping-bag compartment provides designated space for neatly packing and transporting your sleeping bag. The sleeping bag remains perfectly rolled and easy to access right when you need it, whether sleeping in a tent or under the stars.
---
Bizcraft Solutions Pvt. Ltd.
– Manufacturing Bags with Excellence
We manufacture all types of bags- travel bags, laptop bags, trolley bag…
---
Tagged: bag for travelers, bag manufacturer, bag manufacturer in india, bag manufacturer in mumbai, travel bag manufacturer, travel bag manufacturer in india